---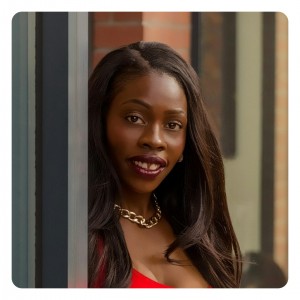 Hi everyone! Welcome to my blog Bloom: a lifestyle platform created to empower women to come into their own skin inside and out by sharing ideas and tips to help them become a better version of themselves. A little about me: My name is Shaniece and I'm from Boston, Massachusetts. I was raised in Manchester, New Hampshire, and now reside in one of the best places in the United States: San Diego, California.
I graduated with my BA in Marketing from Southern New Hampshire University. I currently work at a local university helping others get closer to reaching their ultimate goal of furthering their education. I'm very passionate about encouraging, empowering, and motivating others to live out their dreams. Positivity plays a big role in my life and I want to share my experience to help others overcome their obstacles that's been holding them back.
In addition to my passion of helping others, I love fashion, staying fit, trying new restaurants, being active and crossing things off my bucket list.
Some things you can expect while following Bloom include:
Daily motivation to help you stay on track with your goals
Fashion and Fitness tips
Everything in between that will inspire you to unleash your Inner Goddess
Some things you should know about me:
I'm really silly
You will always catch me eating or talking about food (I really can't help it lol)
I say exactly what is on my mind at all times
I really look forward to sharing my experience and learning about you all!
Mission
Our mission at Bloom is to contribute to the mental and physical growth to be more self-confident and self-aware. Collaborating with influential women and brands to share ideas and tips that will help inspire, motivate and further contribute to the empowerment of one's self to become the best version of yourself.